Reviews & Testimonials
Read or Leave Reviews for Davis & Davis.
We are including links to review us on Google, or to create a review to be displayed on this website.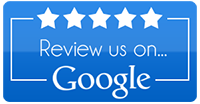 Davis and Davis Air Conditioning & Heating
Average rating:
18 reviews
Feb 12, 2019
A+ Service
City & State:
Bethesda, Maryland
Great company that I've had the pleasure to work with for over 10 years. They never disappoint!
Jan 31, 2019
Great Service!
City & State:
Silver Spring, MD
We called when our furnace went out and the temp outside was 20 degrees. They gave us a window of time for that day and Dennis showed up a half an hour later, diagnosed the problem(s) in five minutes and repaired everything within an hour. Thank you!
Jan 2, 2019
I wouldn't use anyone else. Thank you!!
My older furnace was out of warranty. I called on a cold, busy day. Service manager (Kevin) spent 20 mins on the phone with me troubleshooting, and then sent an expert tech (Craig) the same afternoon. I appreciate that they squeezed me in. I wouldn't use anyone else. Thank you!!
Oct 26, 2018
New AC Unit & Furnace
City & State:
Montgomery County MD
For years, Dennis from Davis & Davis has been inspecting my air conditioner and gas furnace. He warned me that the furnace was aging and may need to be replaced some time in the very-near future. The very-near future arrived several weeks ago. Today, I have a new a.c.unit and furnace thanks to Michael and 2 gentlemen who worked with him. Great team of technicians!

Thanks!
Oct 15, 2018
Great staff and workers
Great staff and workers
Jan 26, 2018
Good Service & Friendly Staff
Good service and friendly staff. You can't go wrong by call Davis and Davis for your heating and cooling.
Dec 20, 2017
Heating System Repairs
Loved the service. Our heating system broke and the technician came within two hours. Had all spare parts with him and fixed it in no time. charged us a very reasonable fee.
Oct 8, 2017
New Furnace Installation
After having a most recent installation of a New Furnace I had to write this review about them. It all started with D&D in May 2009 when a old company I was dealing with did not return when I requested service on my old A/C unit and decided on D&D to come out to work on the A/C unit. In 2010 I decided I wanted a new A/C unit that they installed and is still working perfectly. In 2013 my old 20 year furnace would not start up and they came out with in two hours and repaired my furnace. My last dealings with them was this past November 2017 and this time my now 24 year old furnace had to be replaced since it would be dangerous to try to continue to use it. Timing was not at it's best since it was a day before Thanksgiving day. At my request the technician ( Craig ) was able to get a sales representative ( Dennis B. ) and he took the time to answer all my questions and to show what furnaces they had available to install and models for my home. Due to Holiday new furnace installation took a bit longer which I fully understood even before I was told it would. Furnace installation took about 8 1/2 hours. Forgot to say I also decided on a humidifier and a better air filter installation this time and all this work was done by Technicians Les and John . Furnace working perfectly.

I would like to thank also the past Technicians that I have had to come to my home ( Eric, Kevin, Mike, Keith ).
Feb 26, 2017
New HVAC Installation
The HVAC went out and we were out of the country. We had people at our house and they were hot. We had to arrange everything from Italy with time differences and lack of consistant phone and internet service because of where we were. We decided to replace and not repair due to cost and age of unit. We also had another company look at it and D&D was a better price and I had used them before and was very happy with them, so we chose D&D.



D&D was very kind and loaned out an portable AC so there would be at least one cool room until the new HVAC we decided on arrived and could be installed. The staff tried their best to keep us and our guests up to date on the status of the schedule and during the install. They were actually able to get it in about a week earlier than estimated.



They installed the unit while we were still away and I must confess, I was a little worried about that. When I finally saw the install, I was very happy with it. There were a few bumps after the install, but they were all over it.



Office staff and apparently the techs were all kind and easy to work with. They made a big problem, much easier to handle.
Jan 6, 2017
I've been a customer since 1993 in two different homes
City & State:
Montgomery County MD
I've been a customer since 1993 in two different homes. They've always treated me right, never recommended anything that was not in my best interest, always kept the equipment in top condition. My units lasted longer than expected, but when they did give out, Davis & Davis offered the best deals on replacements. In my experience, they do exactly what they say they will do. The staff is professional, and a deal's a deal. You cannot do better.
Nov 26, 2016
Excellent Experience
Excellent experience from start to finish.
Sep 12, 2016
THANKS DAVIS AND DAVIS
Well I woke up on the morning the storm in the DMV was to hit and we had no heat. I called Davis and Davis and they came within an hour and had us up and running. The gentleman serviced the unit and replaced the igniter switch.THANKS DAVIS AND DAVIS will be calling them to service my AC in the spring.
Jul 20, 2016
Very Pleased with Service
City & State:
Montgomery County MD
Had an issue with thermostat not working. Easily scheduled them to come out and look at it. Problem was actually very easy to fix (water drain was plugged up and tripped the overflow switch) but technician did some basic tests and even looked into another problem I was having, completely unrelated to the original problem. The technician fixed that too, and all this in 1 hour. Very pleased with service.
May 5, 2016
New HVAC Unit
Enjoying my new HVAC unit! I'm VERY impressed with Davis and Davis Air Conditioning & Heating. They arrived on time, were super knowledgeable, worked quickly, efficiently, accurately and the head guy even made my cat Dixie purr!:-) Yes, they were a bit more expensive than the other guys, but you really do get what you pay for.
Jul 6, 2015
Many Thanks!!
I want to shout out a big thank you to the Kevin and the Davis and Davis team who helped this past week during this extreme heat. Altough you were alrady exremely busy you found time to fit us in to the schedule and everthing was fixed the same day. Many Thanks!
Jun 11, 2015
Super Nice
Super nice....effective... transparent....will use them again
May 22, 2014
Dependable & Up to Date on their Technology
We have been buying a service contract from Davis & Davis for 8 yrs to service a 16 yr old HVAC system. The same Service Tech has reviewed our system each Spring & Fall : Ivan kept our old system running. So when it was time to replace, we got several estimates, but were well taken care of by the high quality people at Davis. They are dependable & up to date on their technology. Davis & Davis installed a beautiful Lennox system & we know they are a sure bet on our home temperature systems!
Mar 30, 2014
My family and I definitely recommend them!
We had a dying furnace this winter, and our normal hvac provider couldn't come out for a couple of days; so we looked for another company in our area. Davis and Davis sent someone out that same day, and the technician discussed our options on repairs or a new furnace. We opted for the new unit, and had it in and running the next day! My family and I definitely recommend them!